A Word from Mamusia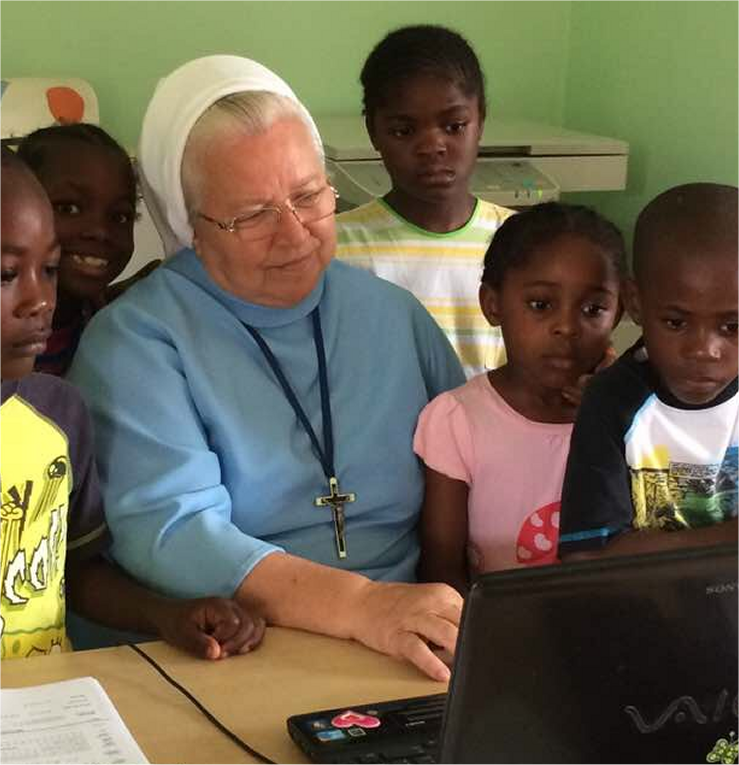 Dear Friends,
Another difficult year has passed, full of challenges and losses, but also successes and joy. I am sure God allows us to face the occasional challenge to test us. But if we stay strong and faithful, rewards come our way.
Many of these rewards come from you, our faithful friends from all over the world. As I keep saying, we are very grateful, and can only hope that the Good Lord above will reward you, because I down here below cannot.
Thank you so very much for all your donations and regular monthly contributions for our children. Much of the money, is always used for school fees and other school-related expenses.... Read more...
Donations
Cash, parcel, donations should be issued in the name of Kasisi Orphanage
Financial donations to Kasisi Children's Home should be done through Electronic/ International Transfers and not cheques. Please always email Sister Mariola for further instructions and clarifications.
Lend a Hand
Kasisi Children's Home urgently needs computers; black school shoes – any size; school bags – any type or colour; Baby formula – NAN 1, 2 & 3; washing powder; bathing soap; pampers (diapers); blankets; and, toys.
Please visit Our Monthly Expenses for details.
Testimonials
- "I remember thinking I wouldn't make friends. I was right. Instead of friends I made family, sisters, brothers." - Chile

"

Children in Kasisi teach me many things. They show me what the most important in life is."

- Kasia Zych
More testimonials & feature articles
Reflections from the Webmaster
Our Latest News
We were up in the air - Adventure of the lifetime!
Saturday July 23, 2022 our children participated in the Kumbululuka Kwa Bafana (Children's Flight) at Zambia Air Force Base in Lusaka. They had fun, and now have long lasting memories of the event.

Many thanks to Mr. Felix Gosher and team, ZAF, Zambia Airports Corporation Limited and others in the aviation sector.
Click

to view the below video in full screen.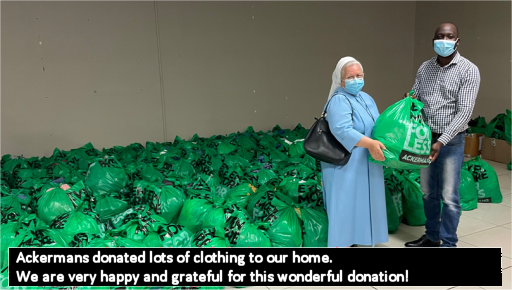 New physiotherapy building
Soon our children and all the children with special needs from Kasisi area will be able to enjoy the new physiotherapy unit. The last two photos are of our children having their physiotherapy sessions in the room we presently use.
Our children's paintings are available for sale.
Come and enjoy!
| | | |
| --- | --- | --- |
| | | |
Kasisi now on Amazon
Kasisi is now registered with Smile Amazon. We will get charity donations whenever friends of Kasisi buy through Smile Amazon, once they have named Kasisi as their chosen charity.
Courtesy of Barbara McKay of Kasisi United Kingdom
Ginwala family donates
On the first anniversary of death of our great friend and benefactor Mr Ginwala, his family brought 270 portions of chicken and chips for our children!
In the photo the grandson of Mr. Ginwala-Jusuf.
We are very blessed to have such a good and loving family.
May God reward you.
Once You Enter, You Will Never Be the Same
"When my daughter was in eighth grade, she came home from school bubbling about Mother Theresa and all she had done to help those in need. She was so eager to learn more about her... Even today, eight years later, it brings tears to my eyes, like it did then. These children were joyful and beautiful. All the preparation and planning and to-do lists had culminated in this one moment."
- Elizabeth Bradfield
Read the complete testimonial
More news..., Christmas at Kasisi in pictures
Meet Lawson and Dr Chabala
Lawson

Dr Chabala

Lawson Chishimba is our new male nurse. He is very dedicated to his duties and takes his job very seriously. He is very helpful especially at this time when most of us suffer from flu and other problems Children love him and we hope he will stay at Kasisi for a very long time.

And, our volunteer Dr.Chishala Chabala comes frequently to monitor health of our children. We are grateful for his continuous help and support.
Last updated
Tuesday August 02, 2022
Obituary
April 15, 2021
Let us pray for Marie Cross who was a very faithful friend of Kasisi for the last thirty years.

Rest In Peace Marie, you will always live in our hearts and our prayers.
Kasisi Around the World
Kasisi in the UK
Kasisi Children's Home is officially registered as a charity in the United Kingdom. The registration number is 1114313.
Weblink: http://opencharities.org/charities/1114313

Barclays Bank PLC
Dorking (2)
Account name: KASISI ORPHANAGE
Account number: 33266923
IBAN: GB09 BARC 2024 0033 2669 23
SWIFTBIC: BARCGB22
SORT CODE: 20-24-00
Contacts
Barbara McKay
Email: bmckay767@gmail.com
Tel: +447767458110
Kasisi in Poland
Visit http://www.fundacjakasisi.pl/


Kasisi in the USA
Friends of Kasisi Children's Home, Inc.
18 Racquet Rd
Jamestown RI 02835
Contact Hugh Balloch at hmballoch@gmail.com.
Kasisi in the Netherlands

Stichting Kasisi
De Gaarde 8
8121BV Olst
Nederland
Tel: 06-54964558
Tel: 0570-564167
info@kasisi.nl