A Word from Mamusia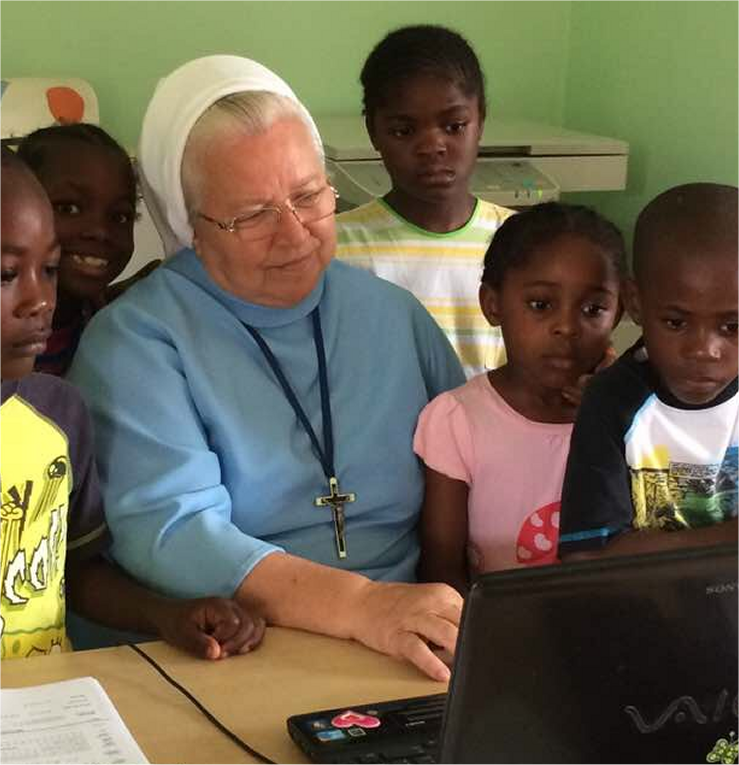 Dear Friends of Kasisi.

Another year of our life is ending. The year, in which we have received so much love, care and support from all of you. Here at Kasisi children's home we learn every day more and more the meaning of charity and love.
Your love makes it possible for us to transform the lives of our children. Thanks to you they live their life to its fullness. Our love, gratitude and prayer is the best gift we can offer you this Christmas.
May God bless you and your families and may Christmas and the coming New Year bring you peace, happiness and good health.
Sr. Mariola
Kasisi Around the World
Kasisi in the UK
Kasisi Children's Home is officially registered as a charity in the United Kingdom. The registration number is 1114313.
Weblink: http://opencharities.org/charities/1114313

HSBC bank Henley -on Thames
Acct No. 91370405
SWIFT code MIDLGB2113V IBAN
GB24MIDL40241091370405
Sort Code: 40-24-10

Contact: Trevor Cooper
Email: trevorrcooper@icloud.com

Or Barclays Bank PLC
Dorking (2)
Account name: KASISI ORPHANAGE
Account number: 33266923
IBAN: GB09 BARC 2024 0033 2669 23
SWIFTBIC: BARCGB22
SORT CODE: 20-24-00
Contact: Barbara McKay
Email: bmckay767@gmail.com
Tel: +447767458110
Kasisi in Poland
Visit http://www.fundacjakasisi.pl/


Kasisi in the USA
Friends of Kasisi Children Home INC
15 EDGEHILL DRIVE, DARIEN, CT 06820
Contact Hugh Balloch at hmballoch@gmail.com.
Kasisi in the Netherlands

Stichting Kasisi
De Gaarde 8
8121BV Olst
Nederland
Tel: 06-54964558
Tel: 0570-564167
info@kasisi.nl


Evelyn


Graduation!
Evelyn has just finished nursing, medical polytechnic. While waiting to be employed by the government she is working at our home as a registered nurse.

She is very professional and loving, so all the children visit the treatment room without fear and even when not ill.

Primary school leavers
Eight of our children have just finished primary school and they have started two month long holidays. In January they will hopefully start secondary school in different places of Zambia.

Early childhood development and education centre
About seventy of our children enjoy various activities in our ECDEC which is run by our faithful neighbour Caroline and our mommies who are trained and very gifted.

New children



Hilaria - One of our new children

Discharged children



Thabu is now living with her aunt and still being supported by Kasisi

Within this ending year we have welcomed twenty-eight (28) children. Each one of them has his/her own sad history that has to be faced and healed. They all need a lot of love, care and attention.

Thankfully they are all growing well and with the help of many people and friends we can help them to live a happy and healthy life.

In the past eleven months we have managed to find homes for seven of our children. One of them has been adopted by the great and loving family.

We wish them all a happy life and we hope to hear from them from time to time.


Physiotherapy section

Our dedicated physiotherapist Inger together with the team of our mommies who have been trained in physiotherapy is taking care of our children with special needs.




Our children enjoy the physiotherapy sessions and benefit from it a lot

New play room for children

Thanks to Friends of Kasisi in the USA, especially Grant Snyder, we have a new playroom for the children. The building is ready and our children are very happy to play inside during rains. The room is equipped in TV, toys, books, games and other interesting things.



The new playroom

Our December 2018 Newsletter can be downloaded here

The last updates before this redesign are available here
Donations

Cash, parcel, donations should be issued in the name of Kasisi Orphanage
Financial donations to Kasisi Children's Home should be done through Electronic/ International Transfers and not cheques. Please always email Sister Mariola for further instructions and clarifications.
Lend a Hand

Help needed!

Kasisi Children's Home urgently needs computers; black school shoes – any size; school bags – any type or colour; Baby formula – NAN 1, 2 & 3; washing powder; bathing soap; pampers (diapers); blankets; and, toys.
Please visit Our Monthly Expenses for details.
Testimonials
- "I remember thinking I wouldn't make friends. I was right. Instead of friends I made family, sisters, brothers." - Chile

"

Children in Kasisi teach me many things. They show me what the most important in life is."

- Kasia Zych
More testimonials & feature articles
Reflections from the Webmaster